Trough Augers
Kongskilde > Mechanical Grain Conveying > Trough Augers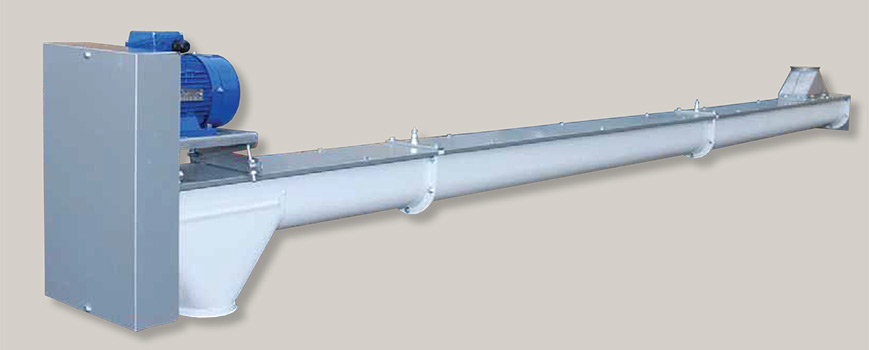 About Kongskilde Trough Augers
Trough augers are the most economical solutions for horizontal conveying. DTA trough augers convey up to 50 t/h over a distance of up to 20m.
Benefits
Screw shaft is mounted on bearings, so wear on the auger is avoided during idling.
Many solutions using standard components.
Closed trough as standard.
Conveys in both directions
Accessories
Multiple inlets can be fitted to the same unit.
Multiple outlets can be fitted to the same unit.
Outlets are controlled manually, either directly or through pulleys.
Technical Information
DTA 152
DTA 205
DTA 254
Capacity t/hour 700 kg/m3 15% H2O
20
30
50
Maximum length, m
20
20
20
Maximum conveying length, m
19.5
19.4
19.3
Diameter of auger screw, mm
133
180
230
Trough dimension ext. w x h, mm
204 x 210
267 x 275
325 x 375
Material thickness troughs, mm
2.0
2.0
2.5
Connection on outlets
OK 160
OK 200
OK 200
Transmission
Belt drive
Motor power, kW
1.1-5.5
1.1-5.5
2.2-7.5
Downloads