Suction Blowers
Kongskilde > Pneumatic Grain Conveying > Suction Blowers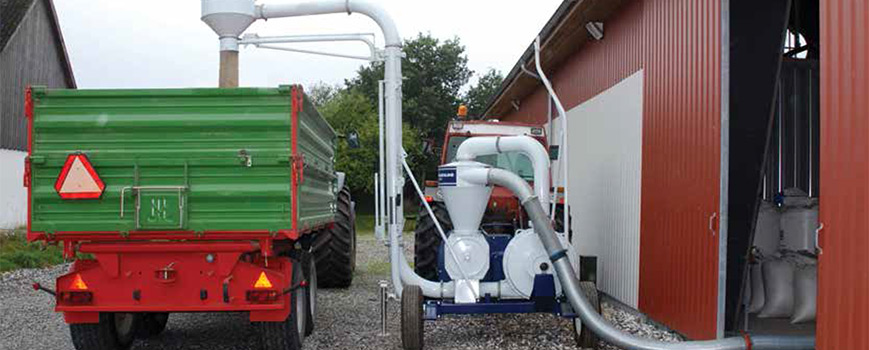 About Kongskilde Suction Blowers
The suction blower is a unique solution when flexible conveying is needed and is used everywhere for transporting grain. It sucks grain directly from the floor or pit through a flexible or fixed pipe system.
At the blower, the grain is led over to the pipe on the pressure side.
Pipes, bends and diverters can be fitted so that the grain can be conveyed to its desired destination.
Benefits
Tractor-powered models are independent of electric power supply.
Moves the grain horizontally, vertically and around corners.
Can be used in fields for loading grain.
No requirements for configuration of buildings or grain pit.
Indoor storage means that it is less exposed to the weather.
If higher capacity is needed, the suction blower can be replaced by a larger model.
Downloads
Brochure - Kongskilde SUC-E - Electric-Powered Suction Blowers
Brochure - Kongskilde SUC - Tractor-Powered Suction Blowers
Brochure - Kongskilde SupraVac - Tractor-Powered Suction Blowers